Are you on the Autism Spectrum? Or maybe you're caring for someone who is?
Autism

Adventures supports and guides Autism Positive People (APP's) into living meaningful and fulfilling lives. We can help you make the most of life, your way.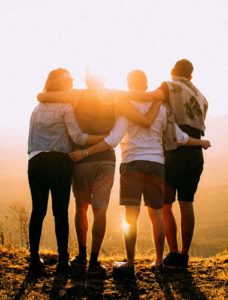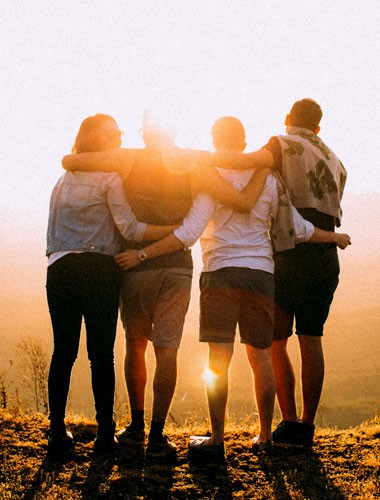 We help you manage the hard stuff that comes with living on the Autism Spectrum while you get connected and build friendships because that's what life is all about!
If you're Autism Positive you may be dealing with confusion, anxiety, and loneliness. You may be feeling bad or "less than" others who have all the natural and intuitive skills they need to communicate and connect. If this is you, then you're not alone.
Are you frustrated about having to change the way you act and behave when you're around other people? Do you have to pretend to be like everyone else to fit in? It's exhausting, right! By the time you've got the right set of gestures, facial expressions, and words in the right order the people you were trying to connect with, have walked away. And that just hurts!
The solution? Wouldn't it be great if you could be yourself without the fear of what would happen if you say the wrong thing or misunderstand what they're saying? Or if you could have a go at something new or different knowing you're with mates who have your back? Or maybe you want to learn how to connect with people in a way that lets you be yourself, no scripts or roleplaying? Well you can!! Autism Adventures is here to help you build an Autism Positive life, your way!
This message is only visible to admins.
Problem displaying Facebook posts.
Click to show error
Error: Server configuration issue
"In the absence of connection, love and belonging, there is always suffering."
– Brené Brown in her Netflix special "The Call to Courage"
Our Autism Positive Social Groups
At Autism Adventures we completely agree with Brené Brown. That's why we focus on helping APP's feel included, safe and valued because it's our philosophy that these are the keys to experiencing joy, relieving suffering and empowering people to strive to meet the challenges that come their way.
We've been running social groups for people on the Autism Spectrum since 2013. We've experienced first hand the difference it makes to APP's and their families. Our social groups are safe, judgement-free zones where stimming is normal and we work at your comfort level to help you learn how to connect and build meaningful and sustainable friendships – your way.
We have Social Group meet ups in Sydney (North Shore), Brisbane, Gold Coast, and Moreton Bay 
Yes we are online with Discord and Zoom. Contact us to find out more about our Social Group's and Meet-Up's.
Our Autism Positive Independent Living Skills
One-on-one sessions tailored to your needs and goals
Here's Eric's Story: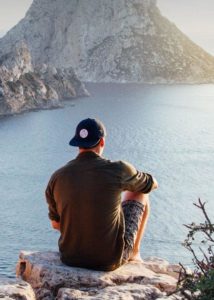 Eric finished school and life suddenly changed. Connecting with his school friends socially just stopped. To escape his loneliness he spiralled into an endless gaming frenzy that kept him from seeing anyone at all and distracted him form his TAFE assignments. Finding it harder each day to deal with the anxiety and stress, of being around people, he became more and more isolated and decided to quit TAFE.
Eric was a member of Autism Adventure's Autism Positive Social Groups so his family knew about Autism Adventure's Independent Living Skills Program and approached us for help. Eric's program was tailored for his needs and his specific family dynamic. Our (no-nonsense) Skills Coach, Simon, ran the one on one sessions with Eric on a weekly basis with phone support through the week. Each session included a family wrap up and debriefing.
Today, Eric looks back on his TAFE qualification with pride, knowing he can lean into any problem and find effective solutions. Eric can cook well balanced meals for the whole family and will even eat salad (What??). And best of all, Eric enjoys going out with friends and family, engaging in conversation and trying new things that would have frozen him with anxiety in the past.
Are all his problems solved? Nooooooo, but he can confidently face the hard parts of being Autism Positive while he builds a life that is meaningful and fulfilling to him. Today for Eric, being Autism Positive doesn't get in the way of making the most of life — his way. He is even contemplating going to UNI.
How do we fit in with your NDIS funding?
Yes! That's doable let us call you back and explain how it works
Want to speak to someone and ask more questions?
We are happy to talk everything through with you.
You can book a free 1 hour, face to face session with one of our Coaches.
All we need is your phone number and we will call back in 24-48 hours to arrange the session.